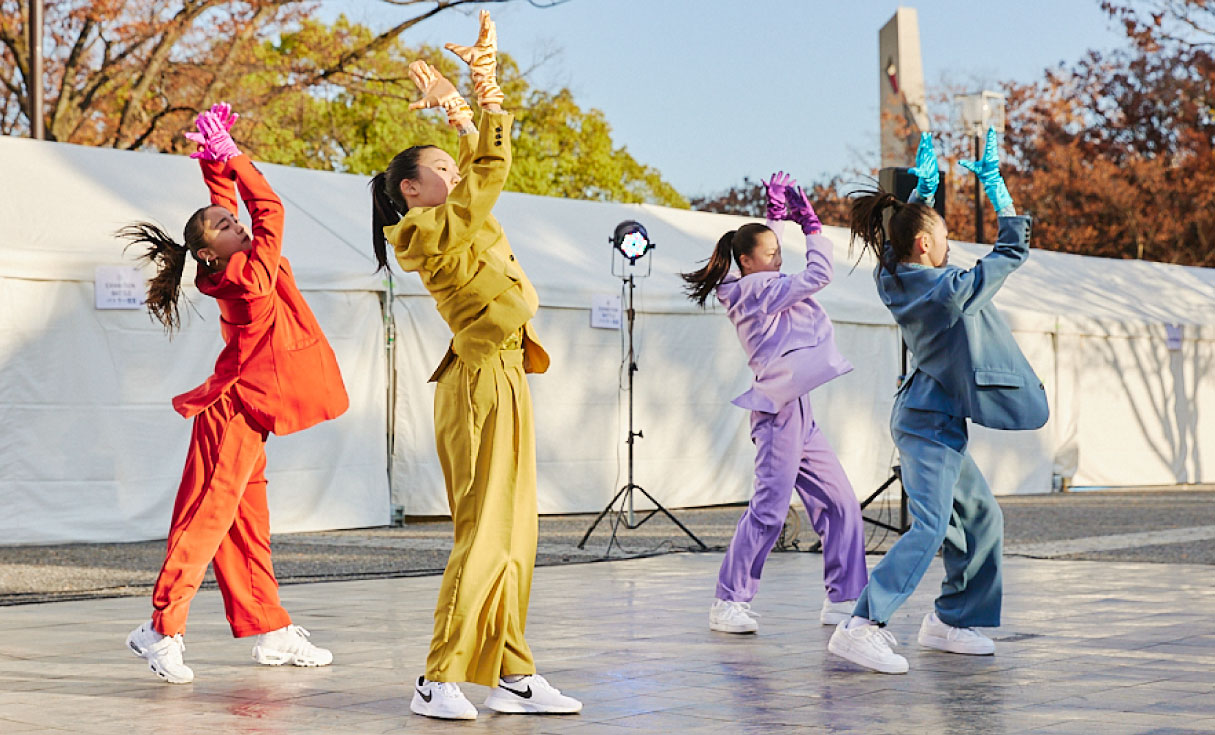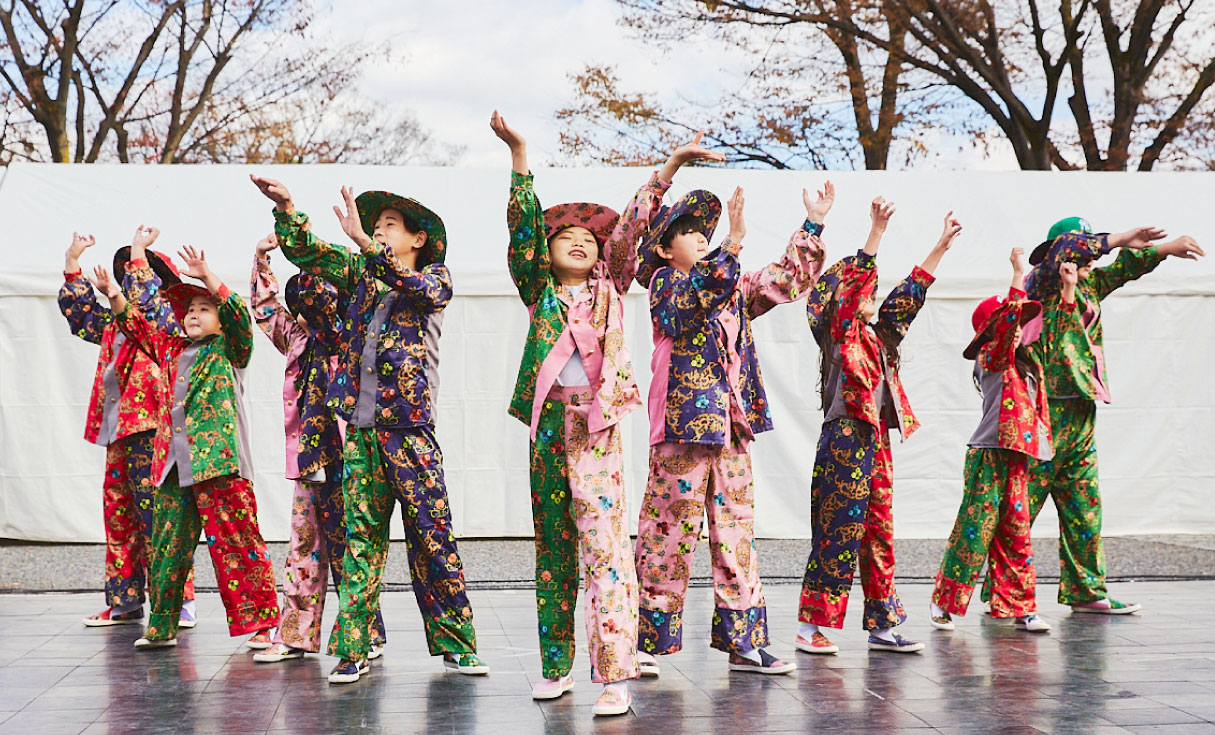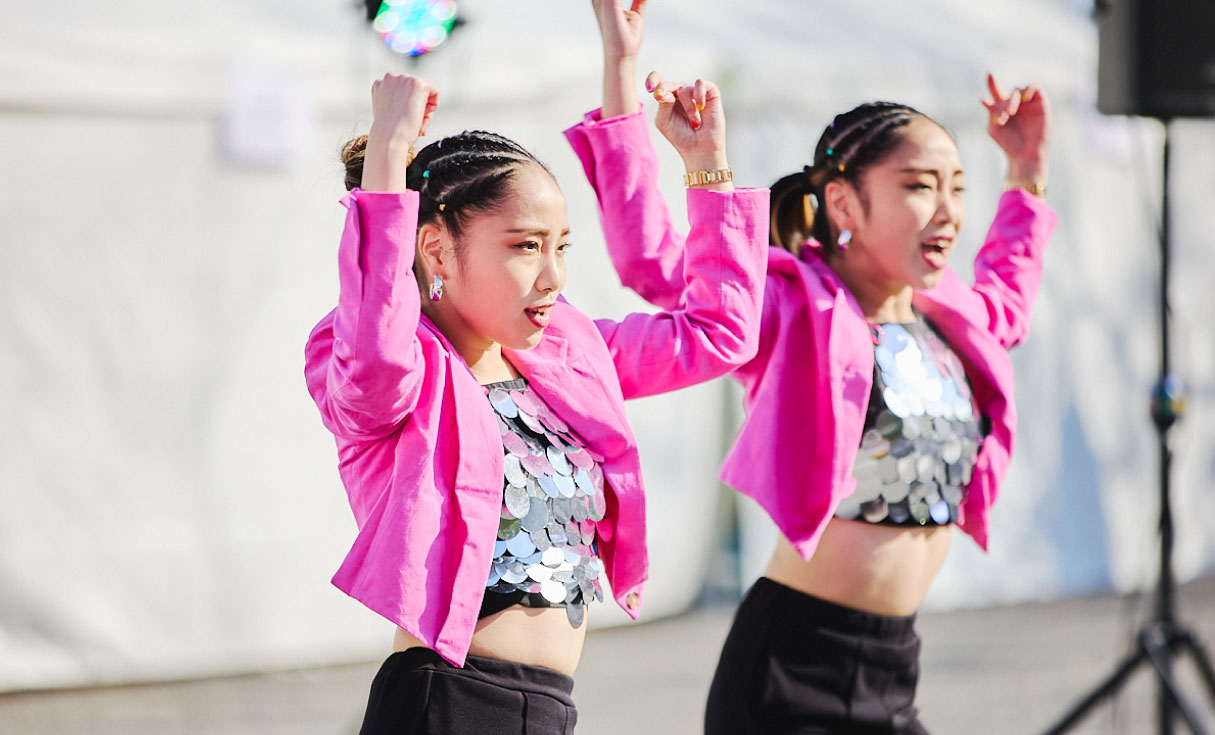 Shibuya
Street Dance
Week 2021

Shibuya
Street Dance
Week 2021
Event Planning +Direction
今年はアンバサダーにMicro(Def Tech)を迎え、ショーケース、ダンスバトル、ダンスレッスンの他に、各界の著名⼈や起業家をゲストパネラーに迎えたトークセッションを展開。また、テーマソング「It's your boy」にのせたダンスムービー『DANCE WITH music in SHIBUYA』の中で、Micro(Def Tech)をはじめ様々なダンサーとオンラインで共演できる参加型プログラムを実施し、オンラインを通じて渋谷、ダンス、音楽を存分に楽しめるプログラムで開催した。
This year's event featured Micro of Def Tech as an ambassador. The program included showcases, dance battles, dance lessons, and talk sessions with guest panelists who are celebrities and entrepreneurs from various fields. Also, in the dance movie titled "DANCE WITH music in SHIBUYA" with the theme song "It's your boy", we held a participatory program where audiences can perform with Micro of Def Tech and other dancers online, to have them fully enjoy Shibuya, dance and music.
#Shibuya Street Dance Week 2021
公益財団法人東京都歴史文化財団 アーツカウンシル東京/Shibuya StreetDance Week 実行委員会(渋谷区商店会連合会/渋谷道玄坂商店街振興組合/東急株式会社/株式会社パルコ)

Arts Council Tokyo (Tokyo Metropolitan Foundation for History and Culture)/Shibuya StreetDance Week Executive Committee(Shibuya City Federation of Shopping Associations/Shibuya Dogenzaka Shopping District Promotion Association/TOKYU CORPORATION/PARCO Co., Ltd.)

助成・協力

Assistance / Cooperation

株式会社in the house/DANCERS COLLECTION/OC STUDIO DAIKANYAMA

in the house Inc../DANCERS COLLECTION/OC STUDIO DAIKANYAMA

企画・制作・運営

Management [Planning/Production]

株式会社パルコ / ファイブメディット株式会社

PARCO Co., Ltd., 5MEDIT Co., Ltd.

公益財団法人東京都公園協会/渋谷区教育委員会/一般社団法人渋谷未来デザイン/一般財団法人渋谷区観光協会/東京商工会議所渋谷支部/商店街振興組合原宿表参道欅会

Tokyo Metropolitan Park Association/Shibuya Ward Board of Education/Shibuya Future Design/Shibuya City Tourism Association/Shibuya Branch of the Tokyo Chamber of Commerce and Industry/Shopping District Promotion Association Harajuku Omotesando Keyaki Organization

株式会社ODORIBA/株式会社LAST TRAIN GETTER/株式会社アンノウン

ODORIBA Inc./LAST TRAIN GETTER Inc./Un-known Inc.